Agency
Artina introduces itself
We cook according to your taste
You probably know that: this hunger for more.
Martina Gadermeier was able to satisfy her hunger for more when she founded the advertising agency ARTINA graphic & design in May 2008. But that hunger never disappears completely, and so new concepts, ideas and brands are constantly being brought to life in the Mondsee graphics agency.
We see it as our task to be careful with the brand image of our customers and to respect that. Every company is unique, just as every dish is unique, and every chef has a special ingredient. The most important thing is that it tastes good in the end.
Experience
Our culinary Journey begins in 2008
Not much has changed in our philosophy since we were founded in 2008. What has developed, however, is our technical skills and the experience that enriches each of our graphic design dishes.
When it was founded, Martina Gadermeier still developed branding dishes on her own. These were so well-received that more Artinistas soon followed, thus adding to the portfolio of design dishes.
An important step followed in 2011 with the entry of Martin Gadermeier as agency manager in the areas of business development, administration and conception. Processes were optimized in quick succession in order to offer even better customer service. The effort paid off: We often get feedback from our customers that they appreciate our transparency and efficient processing. But that does not mean that we sit back! We still have a lot to do and ideas are just gushing out of our saucepan.
On our social media channels on Facebook and Instagram, we report on our day-to-day agency work, new design developments and inspirations – a visit is definitely worthwhile and will leave you with a pleasant aftertaste.
We are the advertising agency of your choice

Statements from our customers
"The graphic design agency Artina is creative, super uncomplicated and flexible! A great partner for our creative corporate design projects right from the start!"
Lisa Bleierer
Marketing Adler Alpen Apartments
"We love our patterns: colorful, bold and dynamic. They not only put you in a good mood, but also make you want to do an intense workout."


Giulia Kröber
CEO & Founder Ambiletics
"Martina Gadermeier quickly understood which design suits my brand. She always implemented my ideas brilliantly and her own suggestions exactly matched my ideas. The work could be discussed at short notice, was always completed on time and technically flawless. In addition to the textile design, Artina graphic & design also created my homepage and the corporate design. I am very happy to work with the Artina design agency."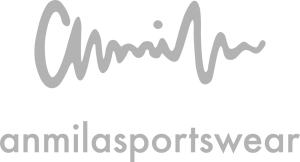 Angela Mittelbach
Owner, CEO anmila sportswear
"We liked the concept of Artina Design for our new homepage very much and so we placed the order. The creation of the web design was prepared very, very professionally and our adjustments and requests were implemented perfectly and as agreed. The collaboration also went very well and the coordination was carried out easily and largely via telephone or email. The Brandlmayr team is very enthusiastic about the new homepage and there has already been a lot of positive feedback.
Many thanks to Artina Design for the good and very pleasant cooperation!"


Alexandra Kalleitner-Brandlmayr
Managing director Brandlmayr Haustechnik
"Artina was a great partner in the implementation of various packaging concepts. The team offers great support and is characterized by creativity, competence, personal advice and timely implementation in all phases of the projects."

Kathrin Wurglits
Product Management BWT
"Creative, innovative, flexible and, above all, very customer-oriented – that's how I would describe Martina and her team! A lot of new things have happened at claro in the last few weeks!
The claro brand has put on a new look – from the relaunch of the website to the entire packaging design relaunch – Artina graphic & design has done a great job! Convince yourself!"
Mag. Natalie Kastenhuber
Marketing Manager claro
"With ARTINA we have found a competent partner for projects ranging from print products to the creation of illustrations. We are very satisfied with the collaboration. We were particularly impressed by the short processing times and the rapid implementation. We look forward to implementing further projects with the ARTINA advertising agency in the future. "

Patricia Pichler
doppler
"ARTINA's approach to corporate design in this detailed way was new to me and therefore exciting and in part also had a self-reflective character. I had certain ideas about the creation of a logo, etc., but was still open and curious about what was going on. Step by step, the optimal corporate design for the health practice in the form of logo, color scheme and layout finally crystallized to my complete satisfaction. Now I am looking forward to the new homepage!
Thank you very much for the excellent cooperation!"
Johannes Seifriedsberger
Owner Gesundheitspraxis Seifriedsberger
"Perfectly creative in conception!
Professionally consistent in implementation!
The ideal partner for our corporate design."
Lisa Leopardi
Owner Leopardi
"After the successful revision of our corporate identity, the Artina team also redesigned our website. The graphic implementation, coordination of all experts involved (SEO & developers) and the cooperation were highly professional from start to finish. Thank you for implementing our ideas so well!"

Martina Riebenbauer
Marketing Lorit Consultancy
"Great cooperation – creative, out of the box and reliable. We now have several graphic design projects going on and I am looking forward to each one. I would describe the graphic agency Artina as really personal and extraordinary."

Manuel Uguet
Managing Director Parkhotel Brunauer
"Artina implemented our wishes perfectly and even exceeded our requirements!"
Matthias Reindl
Managing director Reindl Bau
"It's more than just packaging. The design agency Artina develops appealing and purchasing-critical communication media for shelves and web shops."
Roman Soriat
Owner Sorrom
"We had Artina develop a complete corporate identity and are more than satisfied with the result. Perfect support, brilliant ideas and professional implementation. Artina is also our "go to" graphic agency for future projects."
Roland Schneider
Owner Sweet Treat
"Very professional work, ideas were immediately taken up and implemented, support from ARTINA very good, great cooperation and the end result is impressive – looking forward to the next project!"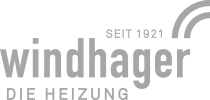 Brigitte Klein
Eventmarketing Windhager Zentralheizung
"The HASANA natural products brand stands for high-quality nutritional supplements for body, mind and soul. This approach should be perceived with all senses. It was the task of Martina Gadermeier and her team to present the wide range of products in a sustainable and appealing way. Both the depth psychological aspects of color theory and the graphic representation of essential ingredients were taken into account.
Martina is an excellent designer with a particular sensitivity for colors, shapes and effects of the end product."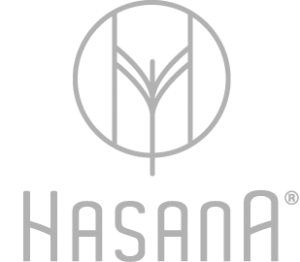 Markus Halbartschlager
Founder HASANA Naturprodukte
"From the creation of the mood board, to the development of patterns, to the data transfer – we are very satisfied with the cooperation. The Artina team is very committed, always easy to reach and quick to implement our wishes. Our design language was always taken into account and supplemented with our own ideas."
Regina Winker
Product Design Hama
"100% creativity! It is always a pleasure to work with you!"
Andrea Vitzthum
sage & schreibe