For many years, the branding of Leitner has been consequently established. The Logo is very well known, but a kind of freshness boost was missing.
Corporate Design does not have to signify monotony. In particular, the new Leitner Corporate Pattern perfectly displays how to spice up an existing Corporate Design and thus achieve that certain kind of buzz with new spices!
The result is an unique and remarkable pattern design which becomes a key element of a brand image and is still not used by many companies.
The Corporate Pattern is a very good connection of the catchy figurative mark with the 'swing' of Leitner Ergomöbel products and can be flexibly used.
Moreover, the Corporate Pattern provides a much more noble touch to promotion material. The fields of application comprise upholstery of furniture, employee scarfs, brochures, folders and much more.
In order to display the effect of a Corporate Pattern compared to a common Logo we have prepared the following visualization: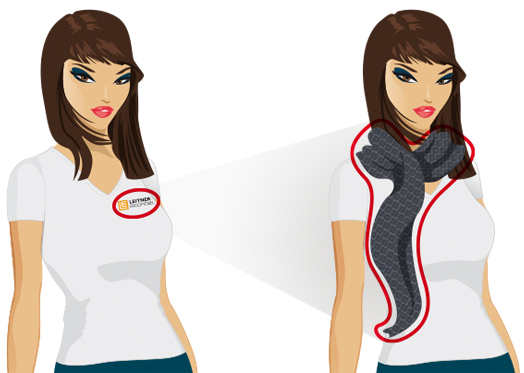 Merken
Merken
Ingredients:
Folder
Fabric Cover
Scarfs
Mugs
Spices:
1 L Corporate Pattern
10 ml appealing Color Scheme