Corporate Design
for gourmets
From logo creation to corporate design relaunch
With a professional approach, the first step towards a new corporate design always begins with the creation of the logo. The logo should be the graphic culinary delight for a coherent branding menu that leaves your customers with a pleasant aftertaste.
As important as corporate design is as a component of a newly founded company, it is also important that the corporate design grows with the brand and that the company is associated with a positive image. If the brand or the company changes, the corporate identity may also require a new look.
We would be happy to help you spice up your old corporate design and make it tasty again. We keep costs low by investing reasonable time in a targeted intial briefing to understand your business model or your company. The core statements filtered in this meeting are recorded and save a lot of time in all further steps.
We do our best to get the most out of your success with individual solutions within the budget specified by you.
Corporate design recipes for beginners
(Young)entrepreneurs often have a great respect for the first step towards professional corporate design. Last but not least, when working with an advertising agency and creating a professional logo, one thinks of the associated high costs and great effort. We would like to convince you that this is not the case and that a well thought-out corporate design is an appetizer in every respect. A medium-high budget right from the start is well invested and saves you unnecessary additional costs in the long run.
A logo, business cards, business documents, print forms and a website in corporate design are the cornerstone and prerequisite for a professional corporate appearance and the positive image building of a company.
Our graphic agency Artina will be happy to assist you with the right recipe for success!
---
Conception as the first course for a successful graphic design
A successful corporate design should capture exactly the 'soul' of your company and present it tastefully. Therefore, at the beginning of a graphic design project, we look outside the box and try to find out as much as possible about your company. What are your challenges, strengths, potentials, what ist he market environment like. As a professional graphic agency, we take a lot of time for research and the subsequent conception phase. The concept is about the nitty-gritty, so to speak, and we implement the researched knowledge in a suitable concept. This in turn usually results in two ways in which the new corporate design can go. Our graphic designers present these two directions to you in the form of elaborated graphic design proposals for various logo designs.
We are the graphic agency of your choice
Statements from customers in this area
"Artina implemented our wishes perfectly and even exceeded our requirements!"
Matthias Reindl
Managing director Reindl Bau
"Great cooperation – creative, out of the box and reliable. We now have several graphic design projects going on and I am looking forward to each one. I would describe the graphic agency Artina as really personal and extraordinary."

Manuel Uguet
Managing Director Parkhotel Brunauer
"The collaboration with Artina Design started with graphic elements for our World of Windhager. From the first moment we were impressed by the professional approach, the implementation of our wishes, and of course by the very friendly and likeable nature of the entire team, so that more projects followed. I would like to conclude with the claim developed for us, which also fits perfectly for the agency itself: 'Artina Design is the hotspot for brilliant and creative ideas!'"

Jürgen Baier
Project Manager World of Windhager
"After the successful revision of our corporate identity, the Artina team also redesigned our website. The graphic implementation, coordination of all experts involved (SEO & developers) and the cooperation were highly professional from start to finish. Thank you for implementing our ideas so well!"

Martina Riebenbauer
Marketing Lorit Consultancy
"The HASANA natural products brand stands for high-quality nutritional supplements for body, mind and soul. This approach should be perceived with all senses. It was the task of Martina Gadermeier and her team to present the wide range of products in a sustainable and appealing way. Both the depth psychological aspects of color theory and the graphic representation of essential ingredients were taken into account.
Martina is an excellent designer with a particular sensitivity for colors, shapes and effects of the end product."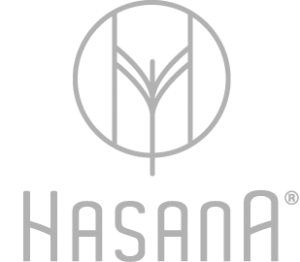 Markus Halbartschlager
Founder HASANA Naturprodukte
"Perfectly creative in conception!
Professionally consistent in implementation!
The ideal partner for our corporate design."
Lisa Leopardi
Owner Leopardi
"The graphic design agency Artina is creative, super uncomplicated and flexible! A great partner for our creative corporate design projects right from the start!"
Lisa Bleierer
Marketing Adler Alpen Apartments
"ARTINA's approach to corporate design in this detailed way was new to me and therefore exciting and in part also had a self-reflective character. I had certain ideas about the creation of a logo, etc., but was still open and curious about what was going on. Step by step, the optimal corporate design for the health practice in the form of logo, color scheme and layout finally crystallized to my complete satisfaction. Now I am looking forward to the new homepage!
Thank you very much for the excellent cooperation!"
Johannes Seifriedsberger
Owner Gesundheitspraxis Seifriedsberger
"We had Artina develop a complete corporate identity and are more than satisfied with the result. Perfect support, brilliant ideas and professional implementation. Artina is also our "go to" graphic agency for future projects."
Roland Schneider
Owner Sweet Treat
"The process was creative and interpersonally refreshing. The Artina team quickly understood who we are and what we stand for. We were more than satisfied with the ideas and implementation of the logo and website."
Elisabeth Kotschy
CEO Kotschy Film
Got a taste for it?Inform now without obligation