Screen Design
as digital feast for the eyes
Screen design with a focus on responsive web design
Modern websites also enable optimal usability on mobile devices. Your customers can take an info snack on the go.
The so-called responsive web design adapts to the website's playback device. The challenge for the web design chef is that the design looks good on each of these playback devices, i.e. computer, tablet or mobile phone, and is intuitive to use.
In addition to usability for your customers, it is also important that you as a company can independently maintain content such as images, videos and texts. Thanks to content management systems (CMS) like our preferred WordPress, special programming skills are no longer necessary. The web design created by us is not affected by these content adjustments and the website retains the given look in the corporate design.
Satisfy the virtual hunger
Regardless of whether you are looking for a web design for your newly founded company or for your already established larger company – the web designers of the graphic agency Artina are the right contact. The scope of the web design project is defined in an initial meeting. This is followed by a detailed offer, in which we attach great importance to the understandable and comprehensible formulation of the individual items. Not everyone is familiar with web design terms and it is important to us to pick you up here at your level of knowledge and to convey the basic information in an easily digestible manner. Otherwise, in our opinion, no serious evaluation of an offer is possible.
---
Conception as the basis of successful screen design
As with other Artina design disciplines, we also attach great importance to the conception phase when it comes to web design. Here we coordinate the right ingredients and pack them in an appealing screen design recipe. A well thought-out concept saves time and money in later implementation and creates a unique taste for your web design project.
---
Fancy some more?
As a small and fine web agency, we can cover many aspects of web design thanks to a very good partner network. Depending on the project requirements, we bring our mostly long-standing partners for programming, web text or SEO on board. The project coordination lies with your Artina supervisor, ie. You have one contact person.
We are the web agency of your choice
Statements from customers in this area
"Since we absolutely needed a new website, regionality is important to us and we wanted someone professional, the best decision was to go to our neighbors ARTINA.
The entire course of the project – from the initial conversation, through the updates several times a week and the cooperation to the finished site – was extremely satisfactory for us.
The entire team is always friendly, helpful, highly motivated, full of energy and particularly clever when it comes to design.
We can warmly recommend ARTINA when it comes to design, websites, etc."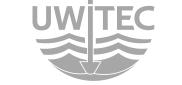 Martin Niederreiter
CEO Uwitec
"Creative, innovative, flexible and, above all, very customer-oriented – that's how I would describe Martina and her team! A lot of new things have happened at claro in the last few weeks!
The claro brand has put on a new look – from the relaunch of the website to the entire packaging design relaunch – Artina graphic & design has done a great job! Convince yourself!"
Mag. Natalie Kastenhuber
Marketing Manager claro
"After the successful revision of our corporate identity, the Artina team also redesigned our website. The graphic implementation, coordination of all experts involved (SEO & developers) and the cooperation were highly professional from start to finish. Thank you for implementing our ideas so well!"

Martina Riebenbauer
Marketing Lorit Consultancy
"We liked the concept of Artina Design for our new homepage very much and so we placed the order. The creation of the web design was prepared very, very professionally and our adjustments and requests were implemented perfectly and as agreed. The collaboration also went very well and the coordination was carried out easily and largely via telephone or email. The Brandlmayr team is very enthusiastic about the new homepage and there has already been a lot of positive feedback.
Many thanks to Artina Design for the good and very pleasant cooperation!"


Alexandra Kalleitner-Brandlmayr
Managing director Brandlmayr Haustechnik
"The process was creative and interpersonally refreshing. The Artina team quickly understood who we are and what we stand for. We were more than satisfied with the ideas and implementation of the logo and website."
Elisabeth Kotschy
CEO Kotschy Film
Got a taste for it?Inform now without obligation