Packaging Design
to bite into
A special flavor not for your product packaging
Products are the figurehead of a company and essential for branding. A product design / packaging design should capture the core of the brand and, as a direct connection to the customer, arouse the appetite.
Regardless of whether it is the design of an entire packaging line, a single product packaging or the product design itself – our Artina packaging designers know: The right degree of flavor is achieved when all the ingredients are carefully mixed so that the product is in the end a 100 % convincing.
75% of purchase decisions are made at the PoS
The majority of customers decides which product to choose when they are already in the store – this makes it clear how important an appealing product packaging is for a successful product! When it comes to packaging design, we at ARTINA place particular emphasis on intensive target group research, split testing at the PoS and the consideration of the product packaging design within a planogram. A planogram gives you a taste of how the product looks when placed on the shelf and allows you to add some seasoning if necessary.
---
Product packaging with easily digestible messages
The placement of the product messages and information is also an important part of an Artina packaging design recipe. These are subjected to a meaningful hierarchy and assignment by us in order to offer the end customer the best possible orientation. Our graphic agency clients appreciate our clear and precise approach.
---
Packaging design with responsibility
The highest possible degree of sustainability is particularly important to us as responsible packaging designers when creating a product packaging design. This means that we take a critical look at the packaging materials in terms of manufacture and disposal. The amount of packaging material can also be significantly influenced by clever packaging design. For us, a successful recipe for product packaging means a combination of sustainable materials, reduced packaging waste at the end of the product life cycle and as few different materials as possible per product packaging that can simply be recycled.
We are the packaging designer of your choice
Statements from customers in this area
"Creative, innovative, flexible and, above all, very customer-oriented – that's how I would describe Martina and her team! A lot of new things have happened at claro in the last few weeks!
The claro brand has put on a new look – from the relaunch of the website to the entire packaging design relaunch – Artina graphic & design has done a great job! Convince yourself!"
Mag. Natalie Kastenhuber
Marketing Manager claro
"Artina was a great partner in the implementation of various packaging concepts. The team offers great support and is characterized by creativity, competence, personal advice and timely implementation in all phases of the projects."

Kathrin Wurglits
Product Management BWT
"It's more than just packaging. The design agency Artina develops appealing and purchasing-critical communication media for shelves and web shops."
Roman Soriat
Owner Sorrom
"I was particularly pleased with the development of the HASANA gift goodies, which 'unfold' their contents in sustainable paper packaging in an unusual way. This is a real innovation in the industry and is widely admired and most importantly, it is very well received by customers!"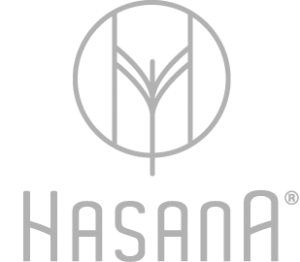 Markus Halbartschlager
Founder HASANA Naturprodukte
Got a taste for it?Inform now without obligation