Textile Design
to bite into
As textile designers, we set sharp accents
The sleek design of the models is in place. However, they only become a feast for the eyes with the right textile design – ideally from Artina. Our textile designers specialize in developing the right prints and pattern designs for your products. The collaboration usually begins with a customer briefing and the subsequent creation and presentation of mood boards on possible textile design topics. The direction is determined on the basis of the selected topics, and in the next step we taste the matching allover and placement prints. You can put together your own personal gourmet menu from a selection of textile designs. It is not uncommon for new customers to become regular guests of our textile design agency Artina.
Our expertise in textile design creates opportunities
As professionals, it is important to us to also be up to date with the technological possibilities in later production. Our textile designers are in close contact with processing companies and check out relevant textile design fairs and specialist magazines to find out which new methods can perfectly stage our designs.
At the end of a textile design development, we create suitable high-resolution print data depending on the processing method. If necessary, we supplement these with model sketches and printing instructions to ensure smooth implementation in production.
---
In any case, a visual treat
Whether streetwear, beachwear, casual, functional, accessories or bags – we create crisp textile designs for a wide variety of areas. We take into account target group, competition, trends, previous sales data of the brand and research the relevant key points before we start with the conception of the actual textile design.
---
Corporate patterns for textile design and more
How about a corporate pattern as a special brand delicacy?
This exotic dish from the in-house kitchen of our textile design agency leaves the target group with a pleasant aftertaste thanks to its elegant, discreet communication of the brand. Corporate patterns can be used flexibly, regardless of language or culture. In addition to classic textile design, it can also be used for print design, packaging design, corporate dress, advertising material and much more. It will definitely leave a memorable impression.
We are the textile design agency of your choice
Statements from customers in this area
"We love our patterns: colorful, bold and dynamic. They not only put you in a good mood, but also make you want to do an intense workout."


Giulia Kröber
CEO & Founder Ambiletics
"Martina Gadermeier quickly understood which design suits my brand. She always implemented my ideas brilliantly and her own suggestions exactly matched my ideas. The work could be discussed at short notice, was always completed on time and technically flawless. In addition to the textile design, Artina graphic & design also created my homepage and the corporate design. I am very happy to work with the Artina design agency."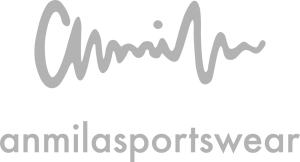 Angela Mittelbach
Owner, CEO anmila sportswear
"Very professional work, ideas were immediately taken up and implemented, support from ARTINA very good, great cooperation and the end result is impressive – looking forward to the next project!"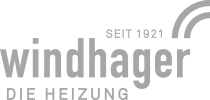 Brigitte Klein
Eventmarketing Windhager Zentralheizung
"From the creation of the mood board, to the development of patterns, to the data transfer – we are very satisfied with the cooperation. The Artina team is very committed, always easy to reach and quick to implement our wishes. Our design language was always taken into account and supplemented with our own ideas."
Regina Winker
Product Design Hama
Got a taste for it?Inform now without obligation